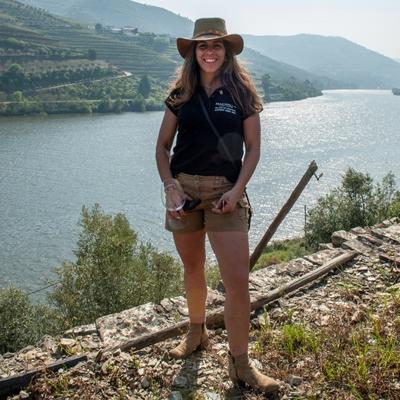 Wines from Joana Maçanita
Maçanita Branco
Maçanita Letra F
Maçanita Sousão
Maçanita Tinto
Maçanita Touriga Nacional Em Rosé
Morgado do Quintão Branco
Morgado do Quintão Castelão
Morgado do Quintão Clarete
Morgado do Quintão Palhete Rosé
Morgado do Quintão Vinhas Velhas Branco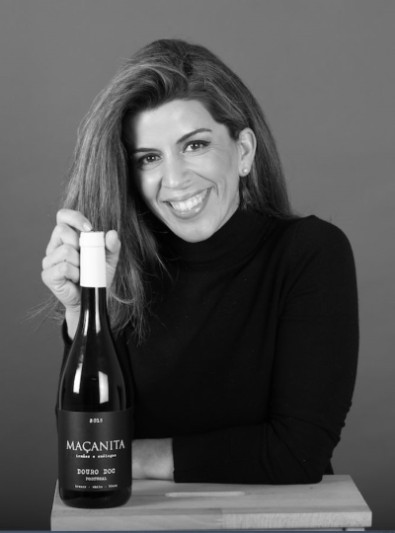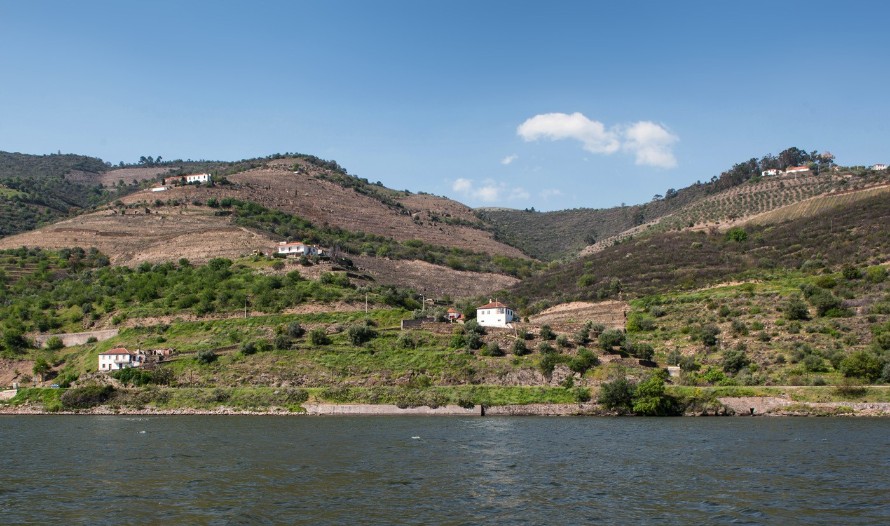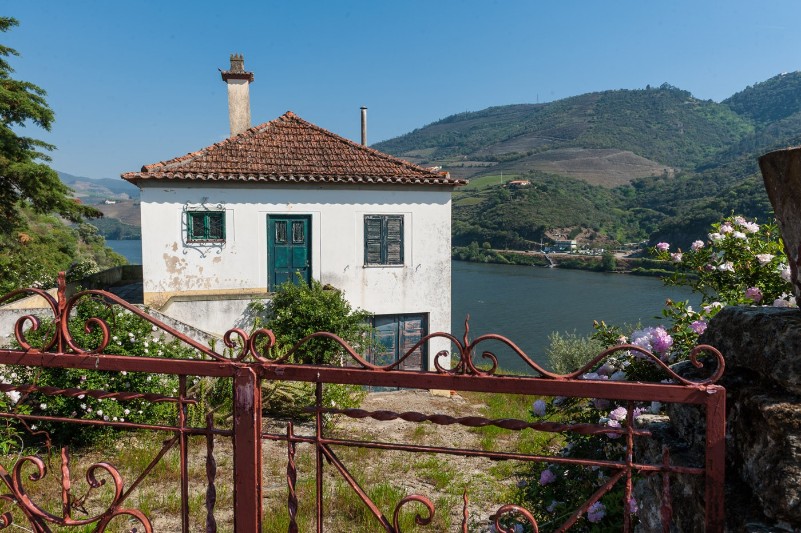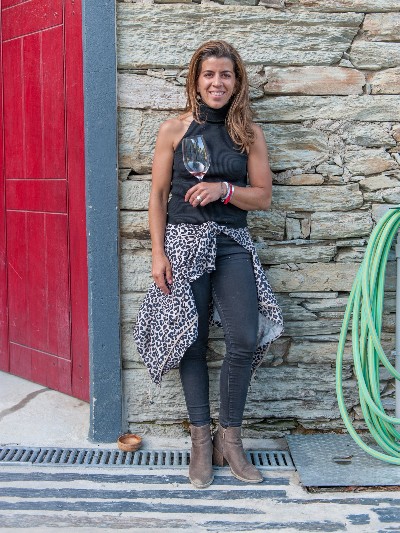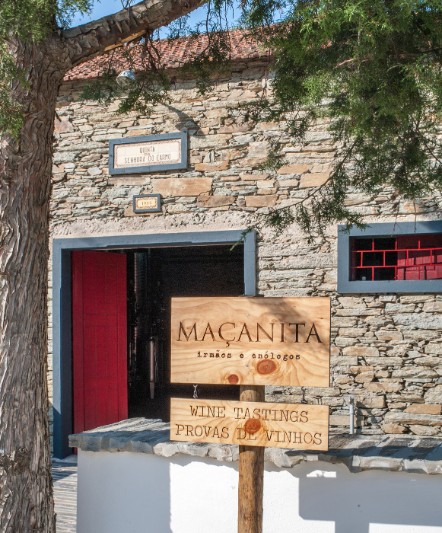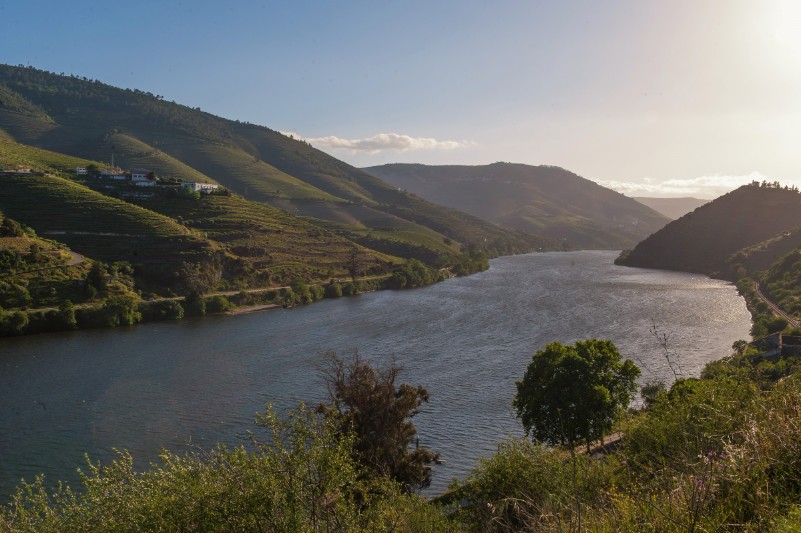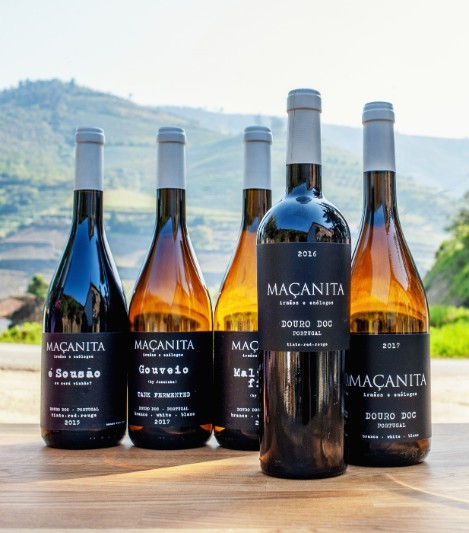 Maçanita Wines
Morgado do Quintão Wines
Joana Maçanita
Maçanita Vinhos
Douro, Portugal
In any given year, Joana Maçanita brings more than 60 Portuguese wines to life. Her home winery, Maçanita Vinhos, is in the famed Douro Valley, but she also works with special vineyards all over the country as a consulting winemaker. No matter how far-flung these projects may be, Joana's core winemaking approach is marked by her unique combination of applied science plus an unwavering devotion to local culture and terroir. Her deep understanding of how and why wine behaves as it does based on its place of origin allows her to commit to working sustainably and with minimal intervention in the winery. Joana firmly believes in listening to what nature communicates in the vineyard, and her winemaking methods are tailored to respect the message received in every site she vinifies.
Unlike some in the old guard, Joana believes in sharing knowledge freely—not just teaching but equipping others to make the right decisions in their own winemaking careers. She loves to say that "if you notice that something does not make sense in the winery, you need to look at the bigger picture," encouraging a deeper connection between winemaker and place. Her ability to make her circumstances work no matter what, are formed by her entry into the wine world: as a self-starter, she had to learn the ropes through observation and trial and error, which makes her a masterful but sympathetic instructor to her university students and team of interns. For many winemakers, teaching on top of cellar responsibilities would be far more than enough work to keep busy, but the tireless Joana also makes a point to visit sales markets in Europe and the United States to share her own wines with the world while promoting Portugal's rising sustainable wine scene.
Joana was born in Lisbon into an Azorean-Alentejana family of academics. Following a lengthy career as a junior gymnast with the Portuguese national team, Joana enrolled at the Instituto Superior de Agronomia for university, just like her brother and best friend, winemaker António Maçanita. After António first recruited Joana—still a college student, but the only person he could trust—to help at Fitapreta in Alentejo, they won a trophy for Preta Tinto that had not been given in 23 years. Totally bitten by the wine bug and the shared success with her brother, Joana changed her degree from animal science to viticulture, and the rest is history. The "Joana and António show" is a delight to witness from these competitive yet harmonious co-conspirators. No matter how much they playfully fight, their work together is completely serious, and has made the family name among the most awarded in Portugal—all despite the Maçanita family having zero winemaking history! In 2010, Joana and António founded Maçanita Vinhos after an invitation from a local Douro family who had read about these playful and ambitious sibling winemakers. Both siblings contribute to Maçanita Vinhos, but the challenging Douro Valley has been Joana's passion project since the start, and Joana and her children even moved to the Porto area to be closer to the winery and vineyards. Setting down roots in the region has allowed her to focus her famous energy into expanding the rising star that is her Douro career.
IN THE VINEYARD  
Joana Maçanita is naturally observant but scientifically rigorous, having invested more than a decade into discovering vineyards across Douro that will ensure the right mix of fruit profiles for her wines. If she wants a bright, fresh fruit profile, she looks for a high-elevation, cool vineyard that will give her the acidity she needs instead of taking shortcuts and harvesting early from a warmer site; she always says that "you cannot cheat nature." She is also passionate about expanding sustainable winemaking every way she can. The Douro grape market is notoriously antiquated, and she employs what she calls "enological viticulture" strategies when working with her growers, coaxing them into farming organically in a way that respects nature. Earning the trust and respect of these old-school farmers allows her to define the wine profile she seeks for from the 15+ sites and 30+ grape varieties represented at Maçanita Vinhos.
Joana has studied the unique variations of soils in Douro, separating them into two broad categories: schist and granitic. She has learned that warmer vineyards have schist soils, which hold more water for the vines—this is essential in a hot region where irrigation is prohibited. The cool sites located above 500 meters (1,640 feet) elevation have granite soils, which are perfect for the rainier areas of Douro because granite soils are deep, but they do not retain water. Like everything in Douro, the vineyards Joana works with are wildly distinct and diverse, and attending to all of them requires hours of time in the car, as they're on both sides of the river and spread across several subzones, largely in Baixo Corgo and Alto Corgo. Most of the sites she works with are at least 30 years old, although the gem of her sites is the vineyard that produces Letra F Tinto, which can only be accessed on foot or by horse, and which contains over 30 different red and white grape varieties, just as all the old vineyards once did. Joana purchased the vineyard in 2019 from an 88-year-old woman whose grandfather planted it, making it around 150 years old. This site is the only vineyard Joana currently owns in Douro, and although she does not consider herself a true grower, her commitment to organic farming naturally leads to eventually purchasing more vineyards so she can control the winemaking from start to finish.
IN THE CELLAR
Joana Maçanita's approach in the winery combines her respect for nature with the scientific methodology that allows her to work sustainably and with minimal use of additions. She trusts her vineyards to provide fruit that transparently communicates its growing conditions; for this reason, she does not add anything to the wines before or during the fermentation, including inoculated yeast. She has learned to mitigate the risks that come with wild yeast fermentation, and when needed, relies on a pied de cuve developed from the most recent wine's fermentation to supplement the new wine. Joana will attest that it can be nerve-wracking when some of her red wines take over six months to finish fermenting, but she has found that by following what the grapes are naturally inclined to do—based on their pH, fruit expression, oxidative profile, and concentration—the wines always work out in the end. Her winemaking process embodies her core belief that the more you understand about the biology and chemistry of the fruit, the better you can strategically use it to make remarkable wine.
Resourcefulness and logic are built into the Maçanita Vinhos infrastructure. One lesson Joana loves to share concerns the use of oak barrels; Joana rarely uses new oak, because the strong flavors mask the nuanced qualities she wants to showcase in Douro's indigenous varietals. However, she makes an exception for high-tannin and high-acid varieties like Sousão and Arinto, noting that it would be "a crime" to sell Sousão in a raw, unoaked, undrinkable state. Furthermore, these two grape varieties "chew up" the toast and tannin of a new barrel and help neutralize those barrels for future wines. This strategy solves a problem and also helps her quality control her used barrels; guaranteeing clean barrels have only been used by her in her own meticulously clean winery is just another step that allows Joana to work without chemicals. Joana's exhaustive understanding of how each varietal will behave is a direct result of fermenting all grape varieties and plots separately—she has 70+ fermentations happening at any given moment each harvest—shows how an engineer safely approaches the concept of giving up control and leaving things up to nature!
APPELLATIONS 
Joana supplements her tremendous respect for the Douro's natural gifts with her own custom blend of creativity, science, and appreciation of history and tradition. As a result, Maçanita Vinhos can be depended on to showcase traditional red and white Douro field blends and progressive monovarietal studies of native local grapes; Joana is one of the only producers making a 100% Sousão in Portugal, for example. Outside of her work in Douro, she consults for other wineries across Portugal, and helps her brother António at Fitapreta when needed. One project capturing international attention is Joana's partnership with Filipe Vasconcellos at his family's Morgado do Quintão estate, located in southern Portugal's Algarve region. This area is famous for its vacation tourism and surfing, but behind the scenes, Morgado do Quintão is revitalizing Algarve's winemaking heritage—including many local varieties and styles which were nearly lost to time. This estate is home to the oldest vineyards in Algarve, and Joana's work here includes nurturing new plots of historical grapes, and making additions like Arinto, a white grape she believes has the brilliant acidity required to balance the ripeness of this warm climate.  
SUSTAINABILITY 
Joana has spent her career seeking to understand Douro as a place first and foremost, which allows her to work sustainably in the winery and the vineyard. A deeply established wine culture like Douro's requires patience, passion, and persistence. Slowly but surely, she has begun to convert even the most traditional growers to her ideas, and since 2019, all six vineyards Joana sources have been farmed organically and are on the path to certification. All these vineyards are dry-farmed with no irrigation, and hand-harvested, making for a minimal carbon footprint. In the winery, Joana exclusively uses indigenous yeast fermentation to showcase the specific combination of grape and site, and no additions are made to the fermentations. The SO2 levels in her wines are far below the requirements for organic and her use of sulfur aligns with a commonsense approach that emphasizes the health of the vineyards and the developing wines. Her theories are fully backed by science: for instance, she knows that in Douro's riper reds, the higher alcohol can protect the wines against bad bacteria, which means she needs far less sulfur than many other winemakers employ. She brings these strategies to other wineries as a consultant, notably at Morgado do Quintão, which is now a leader in minimal-intervention wine as well.
FUN FACTS
Joana's intense athletic training regimen during her early winemaking days left no time for imbibing! She did not start consuming wine until she was nearly 30 years old, making her one of Portugal's most talented "late bloomers."
Joana and António will often pit their wines against each other's, especially for visiting groups, but they continue to collaborate on diverse projects, including a hospitality school in the Azores.
In addition to her work as winemaker, consultant, and professor, Joana is also a published author. Her book Branco o Tinto? offers guidance and debunks myths about how to buy, sell, serve, and pour wine.
In 2021 Joana was recognized as one of the "100 Most Influential Women in Portugal" by Sábado magazine.
---
Let's stay in touch
"We'll keep you in the loop about future events, winemaker tastings, recipes, new releases, travel guides and other occasional updates."