Fitapreta A Laranja Mecânica
<< Previous wine
Next wine >>
FitaPreta is António Maçanita's estate winery located outside the ancient Roman city of Evora, set among the sun-drenched hills of Alentejo. Founded in 2004 as a partnership between António and the British viticulturist David Booth, FitaPreta has since evolved into a benchmark estate for the New Portugal, frequently earning Antonio accolades like "Winemaker of the Year." António works only with indigenous varieties and ambient yeast ferments, crafting wines that are keenly representative of Alentejo, but with a balance and freshness that few others in the region have been able to match. Painstaking vineyard work, nighttime harvests and entirely gravity-fed winemaking are elements of António's process that yield wines that are "full of sun," as he says, but with lift and elegance instead of cloying power and over-extracted fruit. António operates on the Portuguese idea of "Palpite," or intuition, to communicate terroir, with a foot firmly planted in both camps of tradition and modernity. He allows each parcel to ferment slowly and separately, combining the final blend to showcase a tapestry of the landscape of Southern Portugal. Each markedly different, but with a through line of elegance and purity, the broad scope of the wines he creates at FitaPreta is a testament to his inquisitive intellect and fastidious attention to detail in his winemaking processes.
WHAT MAKES THIS WINE UNIQUE?
This is Fitapreta's elegant answer to an orange wine. This wine is orange not as a result of skin contact but of the vinification process. After the first gentle pressing, grapes still have 10-15% of juice in them. We take those grapes, and let them rest for 7 days. Then we press them again to extract the now concentrated juice. This juice ferments spontaneously. The result is an intriguing and very delicious wine.
RATING HISTORY:
2020 90WA; 2018 90WS
GRAPE:
A field blend of Arinto, Roupeiro, Verdelho, Antão Vaz, Alincante Branco, Trincadeira-das-Pratas, Fernão Pires from vines ranging from 25 to 50 years in age. Sustainably grown vines planted in rocky schist at 300-400 m (984-1,312 ft) elevation.
PAIRING SUGGESTIONS:
Great wine to pair with Foie Gras or any terrine. It is also a very interesting wine in the transition to red wines, due to its intensity and concentration.
VINIFICATION AND AGING:
After the first pressing, the grapes are macerated for about a week, with the little juice left (10% to 15%) the must is pressed again. The juice released spontaneously ferments using indigenous yeasts. No sulfur is added until the end of fermentation. The wine goes through malolactic fermentation. Stabilization is done with bentonite, without any filtration.
LOCATION, SOIL, CLIMATE:
The Alentejo is a large region in southeastern central Portugal, which is one of the agricultural centers of the country. The climate is Atlantic-Mediterranean, with significant diurnal-nocturnal temperature differences. This temperature range produces fruit with a natural combination of maturity and freshness. The Alentejo sees 3,000 hours of annual sunshine and 600mm of annual rainfall, less than 15% of which falls during the growing season. These vineyards are planted to rocky schist at 300-400m elevation above sea level.
TASTING NOTES:
Honey orange in color, very exuberant nose, notes of candied orange and some quince. A wine with a lot of texture on the palate and great freshness.
ALCOHOL CONTENT:
12.5%
UPC CODE:
5600301740916
Love this wine?
We'll keep you in the loop about special edition cases, recipes to pair, winemaker events and more.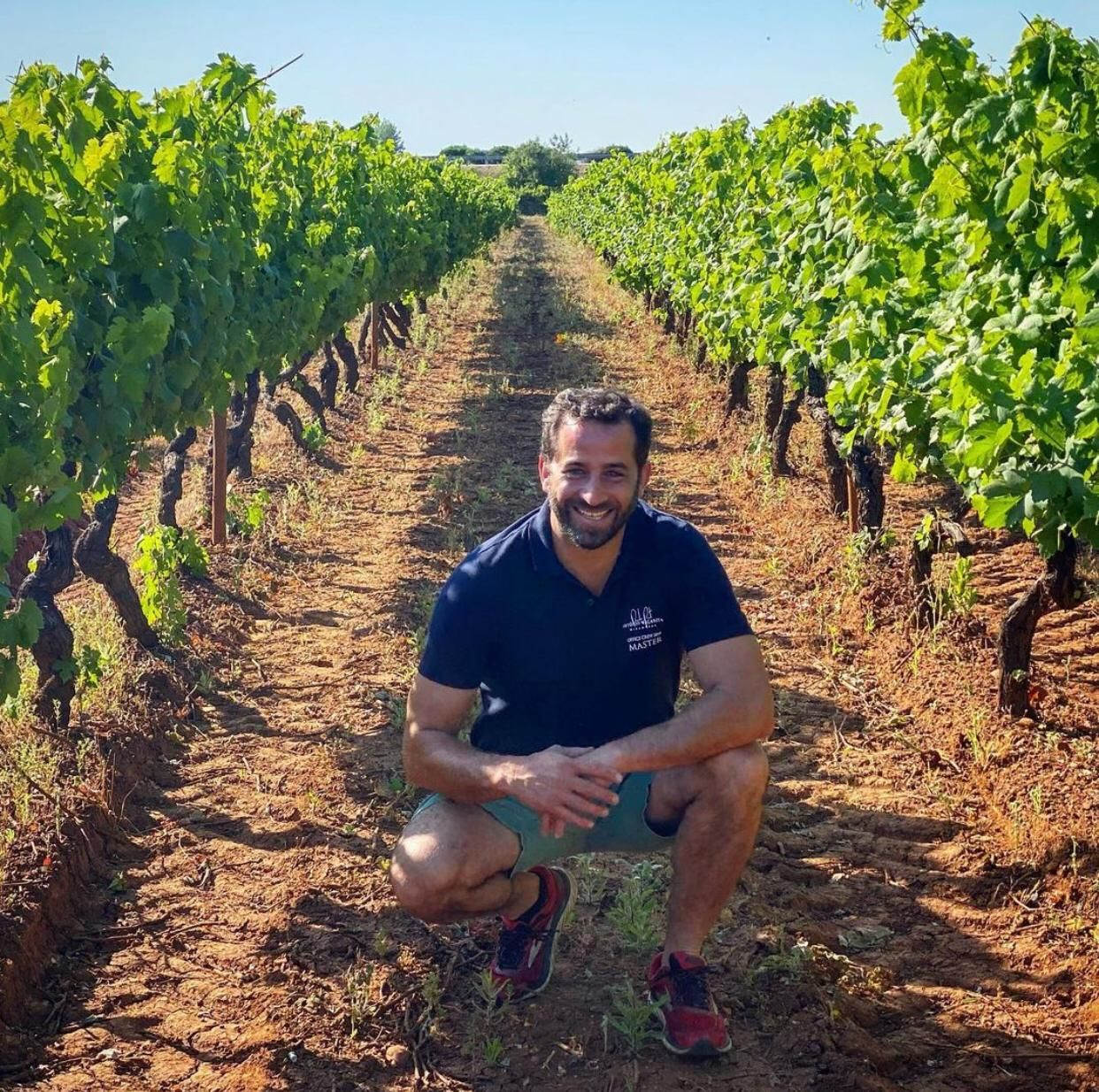 António Maçanita Winemaker bio