Fitapreta Tinta Carvalha "Chão dos Eremitas"
<< Previous wine
Next wine >>
FitaPreta is António Maçanita's estate winery located outside the ancient Roman city of Evora, set among the sun-drenched hills of Alentejo. Founded in 2004 as a partnership between António and the British viticulturist David Booth, FitaPreta has since evolved into a benchmark estate for the New Portugal, frequently earning Antonio accolades like "Winemaker of the Year." António works only with indigenous varieties and ambient yeast ferments, crafting wines that are keenly representative of Alentejo, but with a balance and freshness that few others in the region have been able to match. Painstaking vineyard work, nighttime harvests and entirely gravity-fed winemaking are elements of António's process that yield wines that are "full of sun," as he says, but with lift and elegance instead of cloying power and over-extracted fruit. António operates on the Portuguese idea of "Palpite," or intuition, to communicate terroir, with a foot firmly planted in both camps of tradition and modernity. He allows each parcel to ferment slowly and separately, combining the final blend to showcase a tapestry of the landscape of Southern Portugal. Each markedly different, but with a through line of elegance and purity, the broad scope of the wines he creates at FitaPreta is a testament to his inquisitive intellect and fastidious attention to detail in his winemaking processes.
WHAT MAKES THIS WINE UNIQUE?
This the only 100% Tinta Carvalha wine made in all of Portugal, from old vines in the Chão dos Eremitas vineyard in the southern foothills of Serra d'Ossa. A very special vineyard connected to 3,000 years of winemaking history.
RATING HISTORY:
2020 92WA; 2019 92WA; 2018 90WS
GRAPE:
100% Tinta Carvalha from vines that are over 50 years old, planted in the Chão dos Eremitas vineyard in the southern foothills of Serra d'Ossa at an average altitude of 260m (853 ft) above sea level. Soils here are mainly granite with sand.
PAIRING SUGGESTIONS:
A red with good acidity, great pairing for complex fatty fish and pot roast.
VINIFICATION AND AGING:
The grapes are selected in a sorting table, 30% whole bunch and 70% destemmed. Racked by gravity to stainless steel vats. Spontaneous fermentation and maceration for 40 days with the skins, followed by aging 12 months in stainless steel vats.
LOCATION, SOIL, CLIMATE:
Chão dos Eremitas in Alentejo is a special vineyard. "Chão" is an old term to refer to the flat lands, and "Eremitas" refers to the hermit monks of the order of São Paulo that lived in the area. Two streams bring the rainwater from the Serra d'Ossa keeping the ground cool in the intense Alentejo heat. Here, there's evidence of uninterrupted wine production since the 14th century: this vineyard was so important that a decree by the Pope was issued in 1397 exempting the hermit monks from paying taxes. But archeology goes further, discovering here the only Phoenician wine amphora of inland Portugal, dating back to the 8th century BC; linking this area to 3,000 years of wine production.
TASTING NOTES:
Ruby color, intense aromas on the nose, notes of red fruit, pomegranate, and notes of graphite. Elegant and lifted with a lot of depth and tension. A red wine that shows that Alentejo can be something new and different.
ALCOHOL CONTENT:
14%
Love this wine?
We'll keep you in the loop about special edition cases, recipes to pair, winemaker events and more.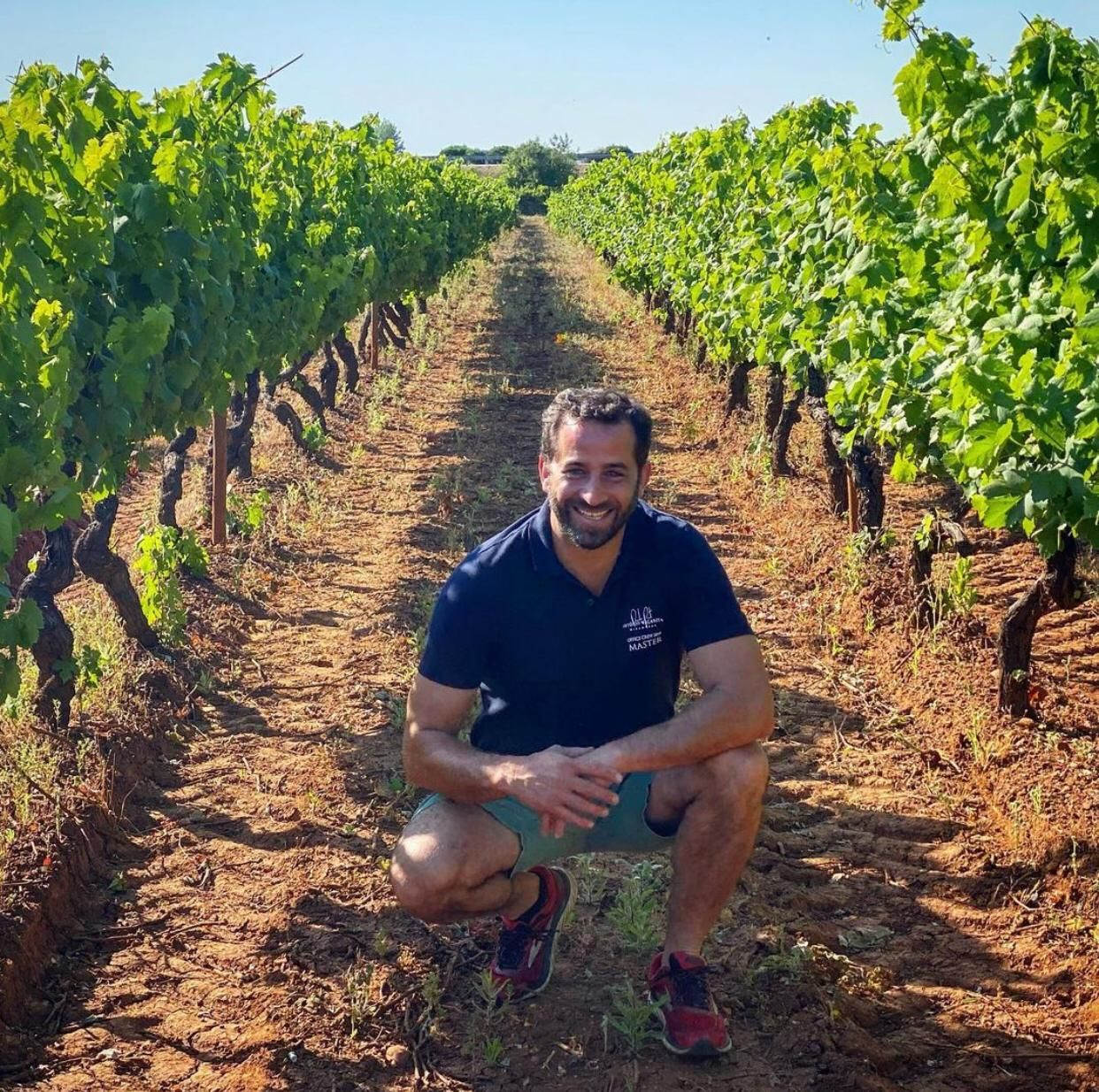 António Maçanita Winemaker bio